Leader Certification
Each leader will be required by the terms of the Sanctioned College WFPF School Agreement to take a small online test that will certify the leaders as College WFPF leaders. Leaders will be tested on the curriculum and the WFPF Code of Conduct. Passing the test will certify that you are familiar with and understand the curriculum and the safe practices of training parkour and are fit to lead a college parkour group. This certification is not the same as a WFPF Teaching Certification but is specific to peer leaders teaching and leading a college group not for profit. This College Leader certification will also allow leaders the chance to upgrade their certification to an Instructor Certification after graduating.
Health, Safety, Liability (Coming Soon!)
-Emergency Medical Plan
-Medical/Safety Requirements/Suggested Certifications and Courses
-Medical Release for minors (<18)
-Liability, insurance information
-General Liability Waiver
-Medical Information and Safety Tips- Injuries, nutrition, hydration
Liability Concerns/ Solutions -
Institutions, specifically risk management departments at the major universities around the country, may not allow organizations whose members engage in physically demanding activities to exist on campus simply by signing waivers. However, administrators at universities may allow activities such as parkour on campus when structure regarding the activity is established by recognized standards that minimize risk of injury. The quality of the structure of the activity is important to risk management and legal departments at universities, as it is this structure that universities must rely on as the authority they cite to support their decisions and risk they take as an institution. Universities look to proven organizations that have built a quality structure, education and controls to the activity.
College WFPF understands that universities and student organizations need more than just liability waivers. The World Freerunning and Parkour Federation (WFPF) has set up a structure nationwide that is necessary for not only universities, but also gyms, to control the risk inherent in parkour. The newly established division of the WFPF, called USA Parkour has set up a structure for the proper instruction of parkour and freerunning in a controlled, indoor setting by establishing the WFPF Parkour Teaching Certification Program. The quality of the program derives itself from the comprehensive nature of the official WFPF Curriculum, which consists of materials designed for certified WFPF instructors to encourage the safe instruction of parkour techniques, developed by recognized professionals across a variety of disciplines including gymnastics, martial arts, parkour and approved by insurance carriers as a safety standard for parkour and freerunning.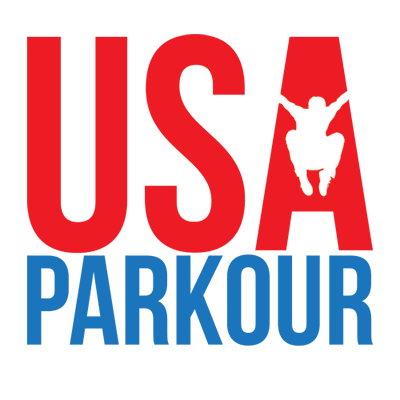 College WFPF's online membership registration database is where groups will gain instant access to valuable and important resources and tools. Every group will be searchable in the first ever, online database for collegiate parkour. Members will have individual login capabilities to access club resources and tools including club document templates, event sponsorship support documents, safety regulations, training guidelines and other resources described in our membership benefits. In conjunction with USA Parkour, the sanctioning and certifying body of parkour and freerunning in the United States, club leaders will have access to the official WFPF Curriculum. WFPF Insurance is a parkour specific insurance policy and is available to member groups. At a reduced rate, through the WFPF, group leaders can request information on how to insure every member of their group, which will include participant coverage during meetings, property damage, and third party claims. A limited supplemental medical plan will be available in the event primary medical coverage does not cover an injury. College WFPF together with USA Parkour and WFPF has also given groups the ability to sanction on-campus events, insured events, which would follow WFPF Sanctioned Event guidelines with full emergency medical plans and safety regulations specific to the type of event.
College WFPF membership is the future of collegiate parkour. As a member of College WFPF you will not only gain access to our benefits, tools and resources but your status as a College WFPF member will give you standing in the eyes of college and university administrators that you are a part of something bigger, you are a part of a community that is organized and an organization that is dedicated to the safe practice of parkour and freerunning at the collegiate level. Our tools and resources have the substance and the weight that will make a difference by mitigating risk and liability with structure and organization backed by insurance and standards. Our membership offers truly attractive features to both administrators that will require it and members who will be getting their moneys worth. The essentials in the eyes of administrators are those tools and resources that will ensure the safe practice of parkour on college campuses and that, which will deal with issues of liability and risk associated with the activity. This is why we are working with insurance providers to offer our reduced rate insurance policy and made it a priority to offer groups the ability to sanction events that are fully insured and organized. Essential to the college member is that we not only help them with the larger problems of risk and liability, but we tailor to the everyday needs of groups. This is why we have given groups access to resources such as club document support, event sponsorship support and a 15% discount on parkour shoes and apparel from KnowObstacles.com as well as day to day tips and advice about running a club from former club leaders. We will continue to add to our offerings and will listen to the needs of college groups from around the country and do our best to assist them in any way we can.
Greg Milano
College WFPF Director
college@wfpf.com
COLLEGEWFPF.COM
USAPARKOUR.ORG